Hudlow Axle is located just outside Chattanooga, TN services drivetrain parts for many types of vehicles. We can customize your parts, new parts, or our used parts for your vehicle. Our expertise is in high-performance applications to include rock crawling, off-roading, and racing.
One-year warranty is available on parts and labor.
Call with questions: (706) 858-8385.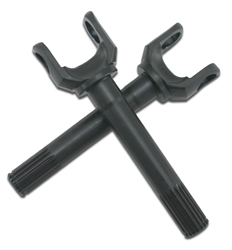 Fabrication and Services Cost Is Based on Materials and the $75/Hr Shop Rate
**Parts and/or vehicles left at the shop over 90 days without payment will be claimed by Hudlow Axle. If you cannot pay for services, do not leave your parts or vehicles here. Reasonable accommodations will be made for special cases. Thank you.
Thanks to all of our faithful customers new and old that have made Hudlow Axle their only stop for all their axle and driveline needs. We take care to make sure all the products we build leave the shop only if they are built to perform and last. Our driveline shop has been a huge success and keeps us constantly busy building, balancing, and modifying driveshafts to customer specifications. Combined with our Yukon axles and gears, you can have a bulletproof setup for any high-performance application. We use premium materials like 4130 and 4340 chrome moly alloy steel for all high-performance axles.